Secular Stagnation of Global Trade
More than a decade ago, ECRI wrote about the globalization tsunami (International Cyclical Outlook, February 2004) resulting from the collapse of the iron curtain and the integration of China and India into the global supply chain. However, following the Global Financial Crisis, trade has not recovered in the way many expected, leading them to wonder whether the weaker trade growth is structural or merely a cyclical phenomenon.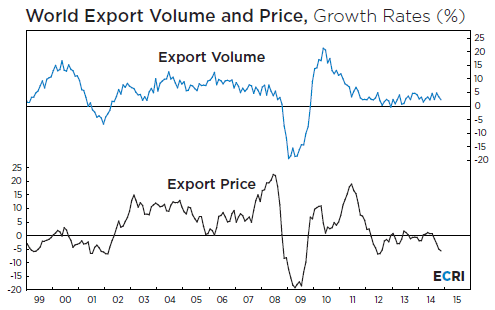 To answer the question, ECRI just completed an in-depth study that provides a comprehensive view of how trade dynamics has changed after the globalization tsunami receded. The conclusions provide insights into why policy has become more contentious, as countries try to grab a larger share of a shrinking pie through various policy initiatives.