War by Other Means
The plunge in the prices of oil and other industrial commodities since the summer – a symptom of the cyclical downturn in global industrial growth – has been fueling deflation concerns, in the corridors of the ECB and elsewhere. The main point of these competitive devaluations has been to grab larger shares of a shrinking trade pie. This amounts to war by other means.
Meanwhile, world trade growth has essentially collapsed after rebounding from the financial crisis, despite some $11 trillion in international Quantitative Easing (QE). Will a trillion more from the ECB make a real difference?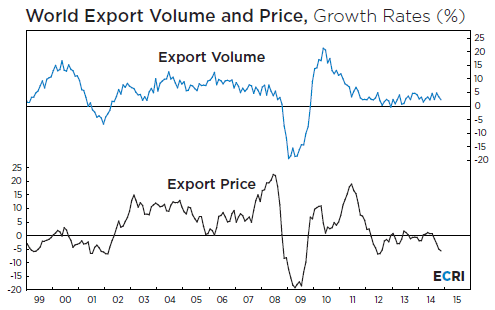 More recently, there are tentative signals of a reversal. In this report we discuss these moves, along with critical nuances suggested by other relevant ECRI leading indexes.