Japan Industrial Production Confirms Recession Track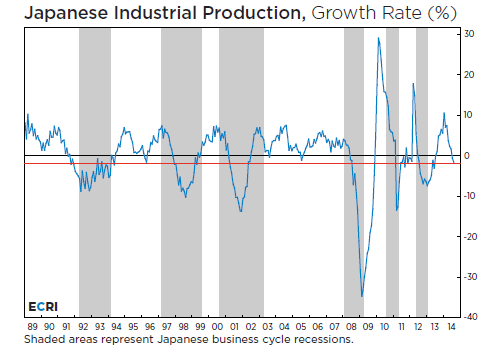 While the latest decline in Japanese industrial production growth disappointed the consensus, it was anticipated by an earlier cyclical downturn in the growth rate of our Japanese Leading Manufacturing Index (JALMI). More importantly, it confirms our earlier prediction that Japan is on track for its fourth recession since 2008. Accordingly, over the last quarter century, Japanese industrial production growth has never been this low outside of recession.

Going forward, to stay abreast of changes in the Japanese industrial growth outlook, it remains important to monitor the growth rate of ECRI's JALMI.