Seasonal Factors at Play in Jobs Report
Year-over-year growth in nonfarm payroll jobs has now dropped to an 18-month low, and household job growth has dropped to a 16-month low. Following this morning's jobs report we have updated the jobs growth charts in our recent presentation, Recession in the Yo-Yo Years, that illustrate the role of skewed seasonal factors in the economic data.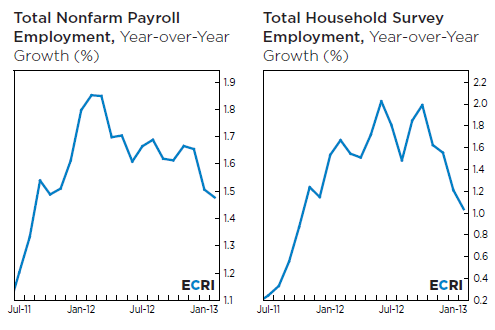 For a detailed discussion of this issue please see pages five and six of our presentation.