Employment Growth Hits New Low
Year-over-year growth in nonfarm payroll jobs has now dropped to a 19-month low, and household job growth has dropped to an 18-month low.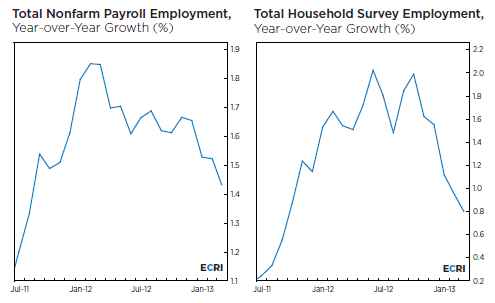 We are now in the Yo-Yo Years as described by ECRI early last year.

ECRI's Lakshman Achuthan shares images and notes from early March presentations in Oslo and Chicago.

Click here to download the presentation with images and notes on the state of the business cycle.