U.S. Coincident Index Growth Rate at 24-Month Low
The U.S. Coincident Index (USCI) remained at 169.8 in December. Year-over-year (yoy) growth in ECRI's USCI, a broad measure of economic activity that includes GDP, employment, income and sales, has fallen to 2.2%, a 24-month low.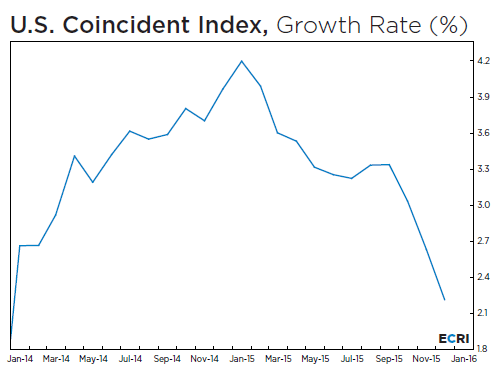 A year ago (US Essentials, January 2015) – contrary to the consensus that expected economic growth to improve even further as the year progressed – ECRI's leading indexes foresaw a slowdown.
To put the state of the economy in perspective click here to watch Lakshman Achuthan in a recent interview on Reuters.