Multiple Jobs Needed to Make Ends Meet
Growth in multiple jobholders continues to trend up (bottom line). Meanwhile, single jobholder growth remains in an easing trend, falling to a six-month low in November (top line).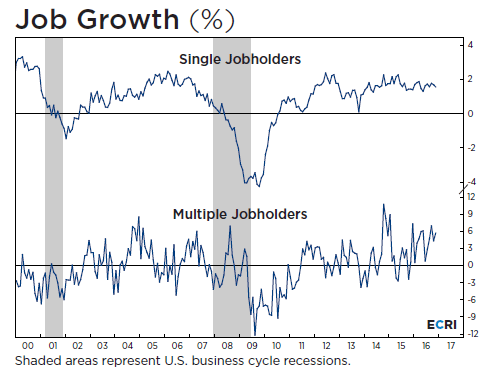 The message is clear: with wage growth unable to keep pace with inflation, more people need to work multiple lower-paying jobs in order to make ends meet.