More Than One Job to Make Ends Meet
Single jobholder growth is at 1.3% in May (top line), a two-year low, and the lowest since May 2014.

At the same time multiple jobholders growth has advanced to 6.1% in May (bottom line), a five-month high, the highest since December 2015.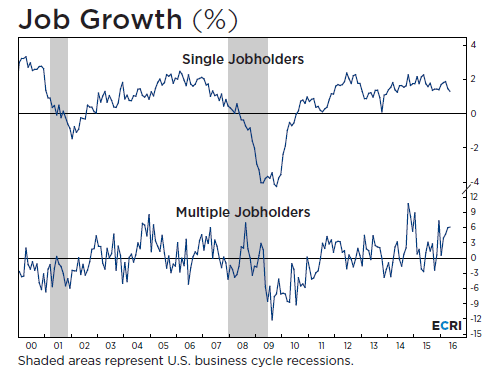 This suggests that people need to work multiple, lower-paying jobs, in order to make ends meet.