China Data Disappoints, As ECRI Expected
Back in September we released a report to ECRI professional members detailing the trends in FAI and, in the context of our Chinese leading indexes, the clear implications for Chinese economic growth prospects.
Click here to read the September 2017 Int'l Essentials member report.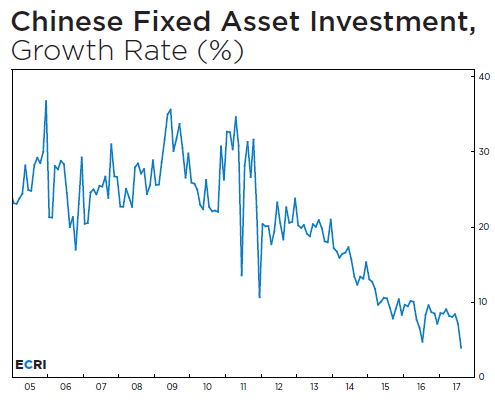 Click here to review ECRI's track record, including member report excerpts.

For more information on ECRI professional services please contact us.