Interview on Jobs Report, Wage Growth & Trade Sanctions
Watch Lakshman Achuthan discuss today's jobs report, including a chart of average hourly earnings growth, showing that since March 2018, growth in total pay is flat but growth in total hours – which reflects economic growth – is down.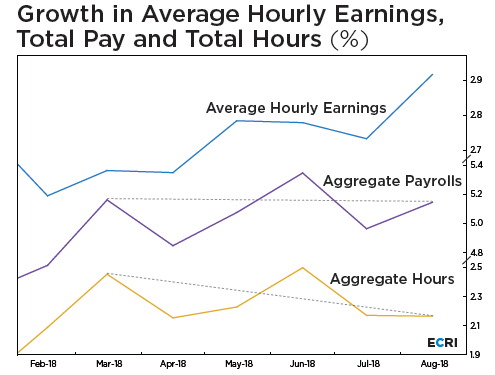 Click here to review ECRI's recent track record.

For more information on ECRI professional services please contact us.
VIEW THIS ARTICLE ON REUTERS