U.S. Slowdown Call On-demand Webinar
Watch ECRI's webinar about its U.S. growth rate cycle downturn call, including Q&A.
Watch Webinar Recording

During this presentation we touch upon one of the most important reasons why the way you monitor cycles in economic growth is central to managing risk.

If you're only fixated on recessions, then you're missing a huge opportunity to improve your performance. You can do a lot better by properly understanding and anticipating cycles in economic growth.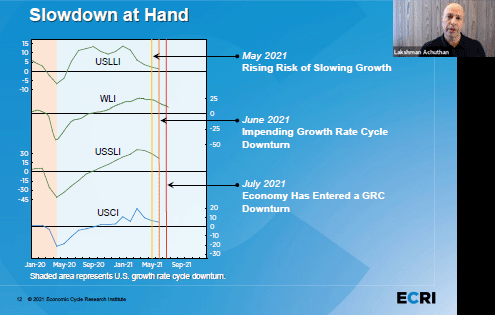 Review ECRI's current real-time track record.

For information on our professional services please contact us.