Jobs Revival Strengthens
The revival in employment is speeding up.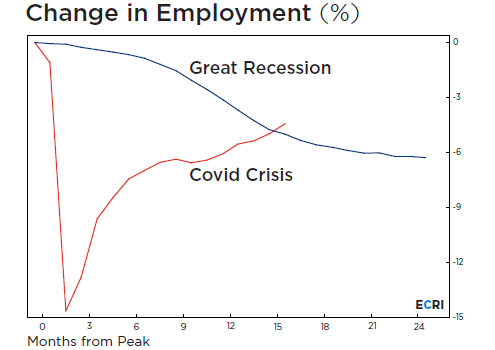 Compared to the Great Recession, the percent decline is now less than it was 16 months after its peak.
Review ECRI's current real-time track record.

For information on our professional services please contact us.

Follow @businesscycle on Twitter and on LinkedIn.