Jobs Revival Picking Up Pace
The jobs revival picked up a bit of pace in May, and is closing in on the trajectory seen following the Great Recession.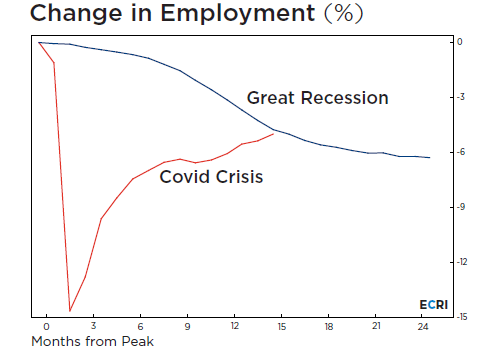 Review ECRI's current real-time track record.

For information on our professional services please contact us.

Follow @businesscycle on Twitter and on LinkedIn.