Flashback: May 2020 Industrial Revival Call
Over a year ago we made a prescient global industrial upturn call and that never wavered.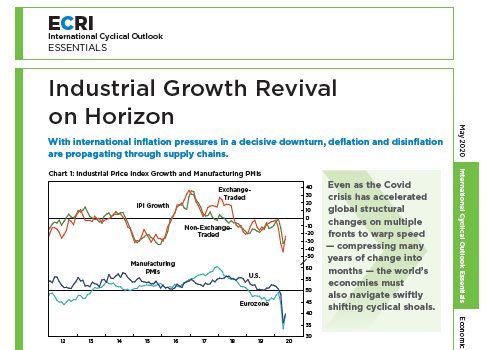 In April 2021 ECRI's Achuthan updated our outlook for the global industrial cycle and commodity price inflation, which was again at odds with the consensus. Watch that interview here.
Review ECRI's current real-time track record.

For information on our professional services please contact us.

Follow @businesscycle on Twitter and on LinkedIn.