Employment/Population Ratio Differences
The employment/population ratio has turned back down for those without a high school diploma, but continues to recover for those with at least a high school diploma.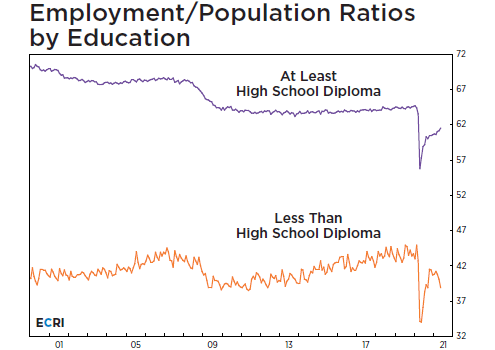 Review ECRI's current real-time track record.

For information on our professional services please contact us.

Follow @businesscycle on Twitter and on LinkedIn.