Earning Growth Outlook Plunges
On mobile, click here to view video interview.

ECRI's Lakshman Achuthan joined CNBC to discuss what's at stake for earnings as Q2 reporting gets underway.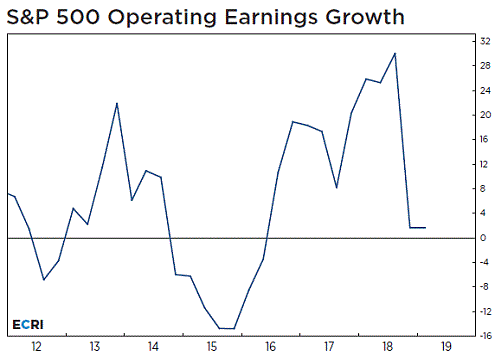 Click here to review our recent real-time track record.

For information on our professional services please contact us.

Follow @businesscycle on Twitter and on LinkedIn.
VIEW THIS ARTICLE ON CNBC