Case Study: U.S. Inflation – Cyclical Insights
While our current inflation cycle upturn call, which began in the summer of 2020, continues to play out, it is instructive to understand what transpired during the 2016-17 inflation cycle upturn.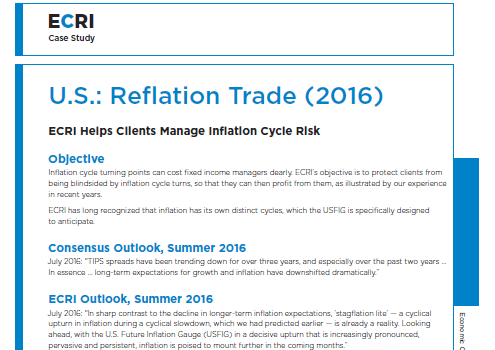 Inflation cycle turning points typically surprise the markets. ECRI's goal is to protect clients from being blindsided by inflation cycle turns, so that they can avoid pain, and also profit from them.

The following case study explains how ECRI successfully helped clients navigate the 2016-17 reflation trade.

Download here

Curious about other cycles that are important to your portfolio? ECRI's insights are derived from coverage of 22-countries and over a dozen economic sectors.