Average Hourly Earnings Falls, But It's Not What It Seems
Today's data shows that year-over-year average hourly earnings growth fell to a 1½-year low in October, down from a 7½-year high at the end of 2016.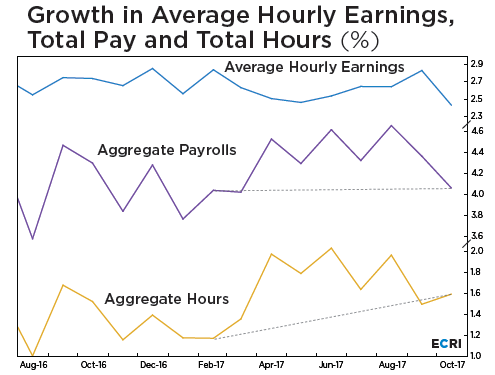 Why has wage growth fallen? It's because growth has been flat for total pay while rebounding for total hours since last winter.

While this has been a huge puzzle for policymakers wedded to the Phillips curve, we first highlighted this cyclical dynamic 3½ years ago, in May 2014. Three years later – last May – we explained the details once again.

Bottom line: the upswings and downswings in wage growth and inflation in a tight labor market are explained by growth rate cycles and inflation cycles, not the Phillips curve.