Are We Really "Normalizing?"
Click here to download the full presentation, including notes.
With ECRI's focus on economic cycles, we have a solid read on where we are in the business cycle. And, when we strip out the cyclical, what's left is largely structural, allowing us to distinguish between economic developments that are cyclical and structural.

This week ECRI presented "The Risk of Mistaking Cyclical for Structural" at the Levy Economics Institute's Minsky Conference.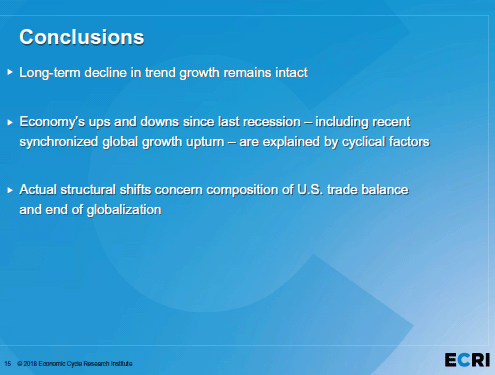 Click here to download ECRI's Track Record.