Key Measure of Cyclical Growth is Weakening
Fed rate hike plans remain on a collision course with U.S. economic growth, which has been in a sustained slowdown all year.
That's according to ECRI's U.S. Coincident Index (USCI), a composite measure of aggregate output, employment, income and sales, which together define the business cycle.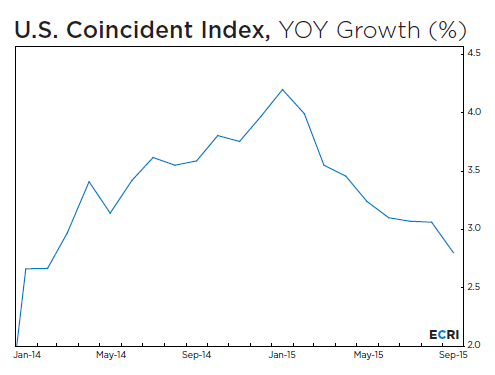 In September, USCI growth declined for the eighth straight month to a 19-month low, continuing a cyclical downswing that won't end anytime soon.